ICYMI: PAVC Visual Shows Telehealth Service Demand Remained High Once In-Person Care Returned
Feb 16, 2022
Data Shows Dually-Eligible and Disabled Beneficiaries Have Continued Demand For Virtual Care
Washington, D.C. – In case you missed it, the latest #TelehealthTuesday visual from the Partnership to Advance Virtual Care (PAVC) focuses on the continued demand for telehealth access by vulnerable beneficiary groups.
In the graphic, PAVC highlights that, "telehealth demand remained strong in 2020 among vulnerable beneficiary groups (dually-eligible and disabled beneficiaries), even as in-person care returned in the second half of the year."
See this week's visualization below and access PAVC's #TelehealthTuesday page HERE.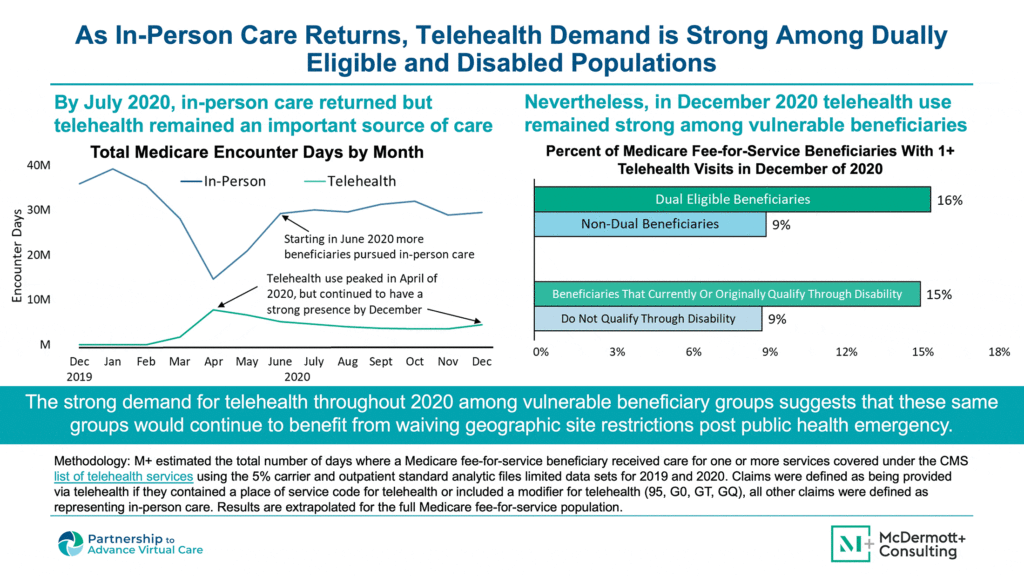 ABOUT TELEHEALTH ACCESS FOR AMERICA
Telehealth Access for America (TAFA) is a public education campaign supported by leaders in health care committed to better care, expanded patient choice, and protecting access to critical telehealth services. Learn more and take action today at www.telehealthaccessforamerica.org.
###